Anderson Entry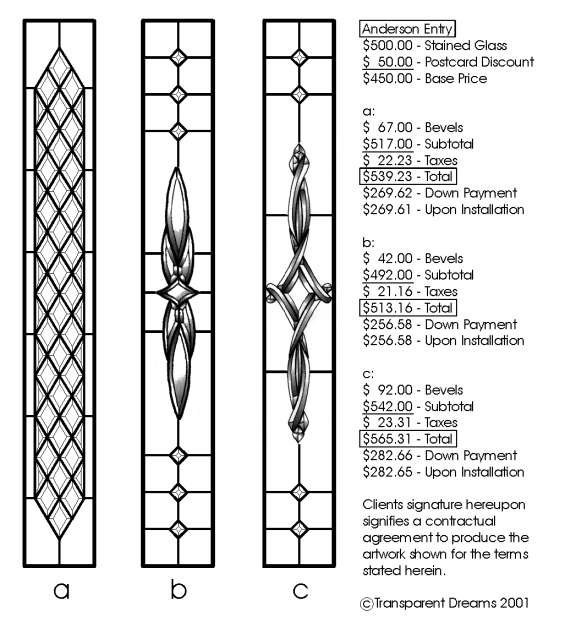 Barbara - Here are the designs we talked about. In all designs, the background glass (i.e. everything but the bevels) will be regular glue chip, as we dicided.
If you wish to suggest changes to the lines of the drawings, email or call me. Please be as specific as you can about what changes you desire. I will redraw and repost designs. Most changes will not change the price, although some might. If one of these is acceptable as the final design, let me know and send a check for the down payment made out to Mark Stine, not Transparent Dreams.
I will let you know (as soon as I know myself) how soon you should expect to have the window completed.
Note: All designs I do for clients are copyrighted and may not be shown to other glass artists or studios. Clients are free to get other bids, but those artists or studios must start from scratch and "do the work" just as I have done.