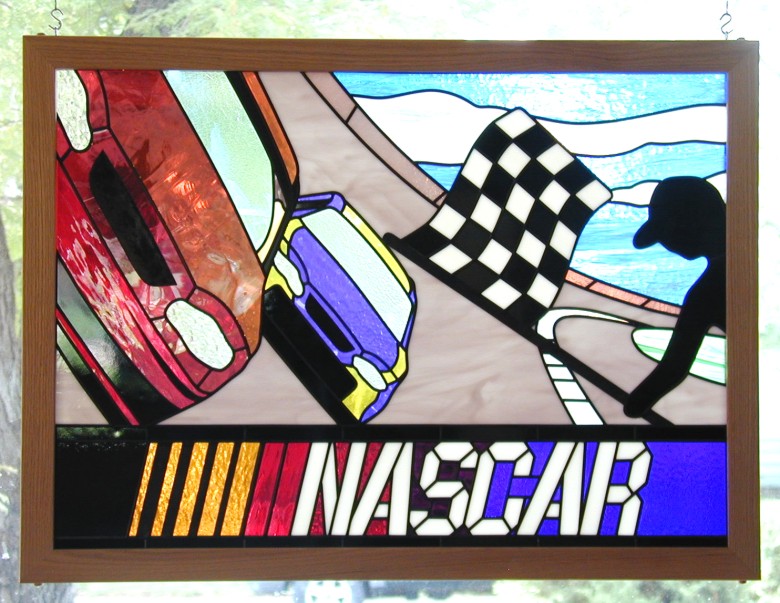 The world of auto racing is frozen in this photo-finish NASCAR stained glass artwork.

This photo is fairly accurate, color-wise. The glass surrounding the "S" in NASCAR is purple, not black as it appears here. The only other anomaly is the amorphous shape behind the red car's engine hood, which is the leaves on the tree outside my window showing through.

This artwork is entirely leaded with 1/8" lead came, except for the rod holding the checkered flag, which is 1/2" lead came, and the successively thicker black lines at the left side of the NASCAR logo. Because an artwork like this is very hard to do accurately, this is a good place to show my skills in the construction process, namely that I am able to lead an artwork like this together without even a template underneath to build it on. The following images will illustrate this...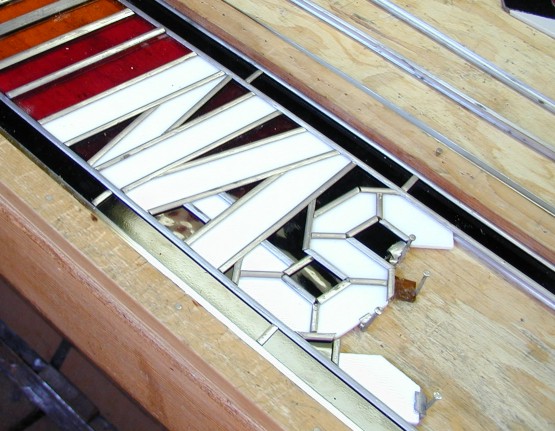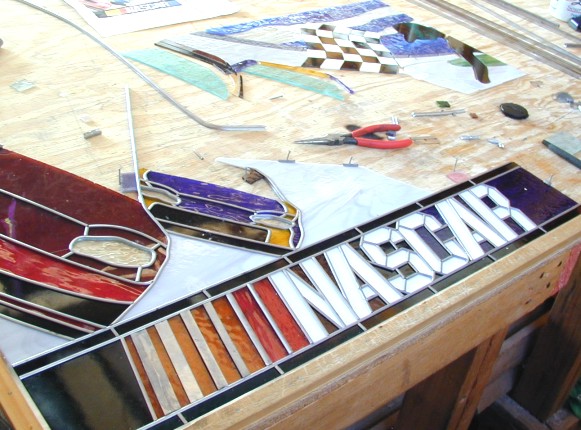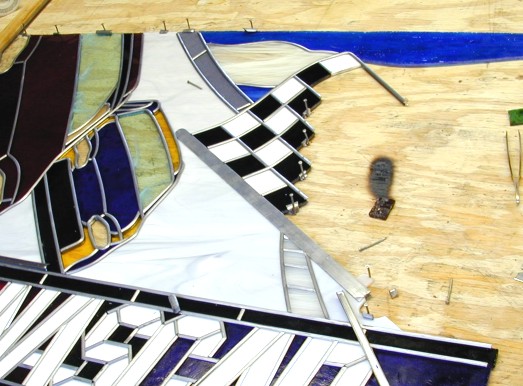 This captivating piece of NASCAR art is finished off with a custom made-to-fit oak frame. The overall size is 30 inches wide by 22 inches high.

In the spring of 2018, I sold this artwork while it was hanging in a good Italian restaurant in Denver near my home/studio. It was given as a gift, and shipped successfully via UPS to the lucky recipient. The shipment was fully insured; I always do that.

The photo below was sent to me by the Nascar fan who became the proud new owner of this artwork.