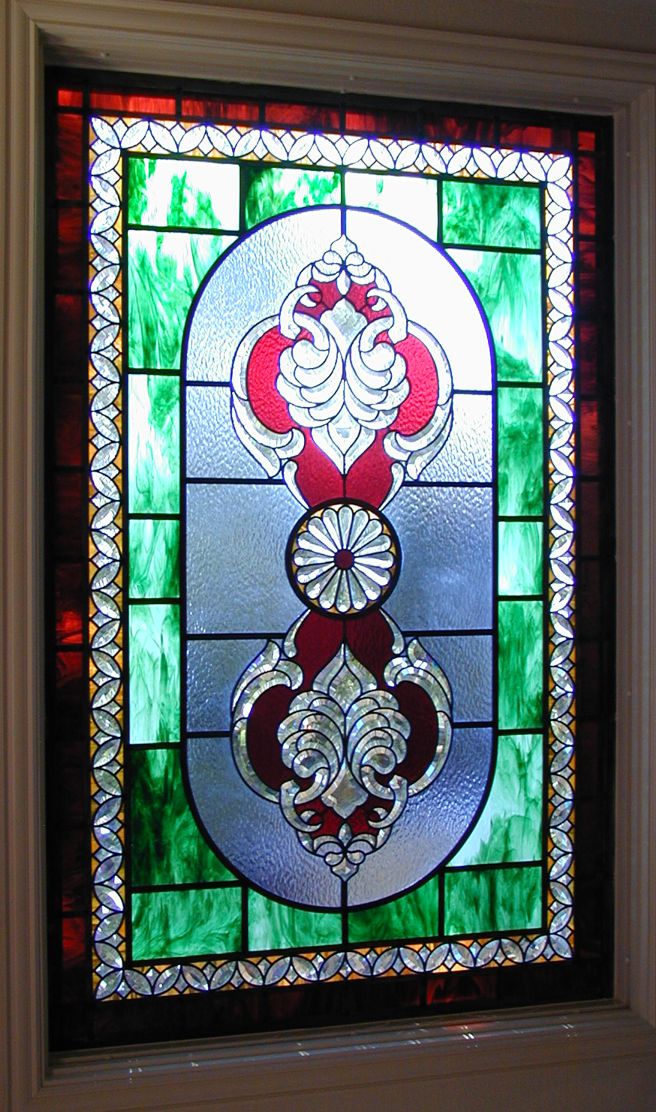 In the fall of 2015 I was commissioned to make two stained glass with bevels artworks that would match an Italian marble table located in a residential breakfast nook. The other window matches elements from the table design while the artwork you see here matches the other window rather than the table.

At the time I made this stained glass with bevels artwork, it was the hardest project I had undertaken for quite a while. The bevels in the border and in the central part of this design required very precise crafting of the surrounding glass pieces so that the outcome would be strong and visually perfect. The matching window was even more intricate than this one; it is the hardest design I have constructed with lead came in my 40 years as a stained glass professional.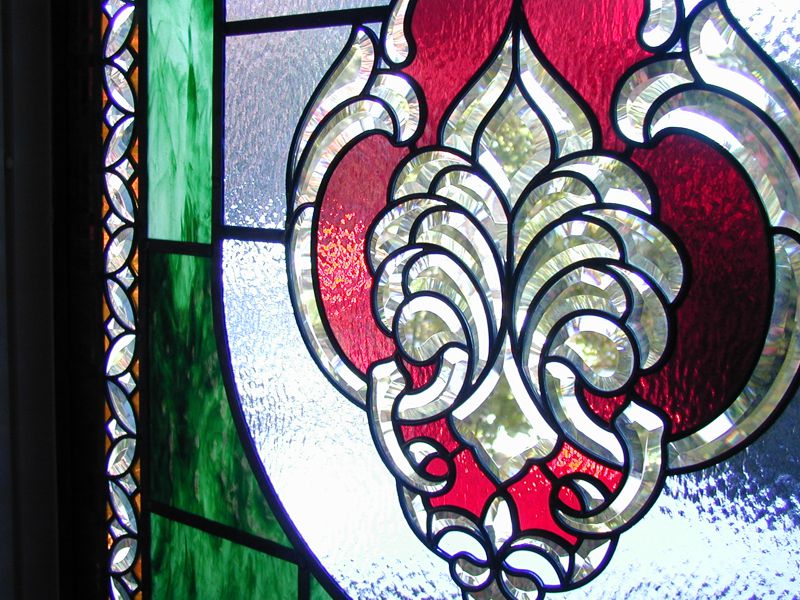 This stained glass with bevels was constructed with lead and zinc came. The thickest leadlines are 1/2" wide, and they are lead wherever they are curved and zinc wherever they are straight. The thinner leadlines surrounding all of the beveled glass pieces are 3/16" lead came.

The bevels all came from ready-made clusters available from Action Bevels, although I have rearranged them and even left some of the beveled pieces out in order to make this design work best in the space provided.


If you're considering a custom stained glass that includes bevels, read more about the
use of bevels in my artworks
.