This hanging stained glass of Iron Man is currently for sale. The stained glass measures 24 inches, and the oak frame (which looks black here) brings the overall size to just under 27 inches.

This artwork is leaded with 5/32" lead came throughout. It was a very hard design to do, but I took my time and it came out well.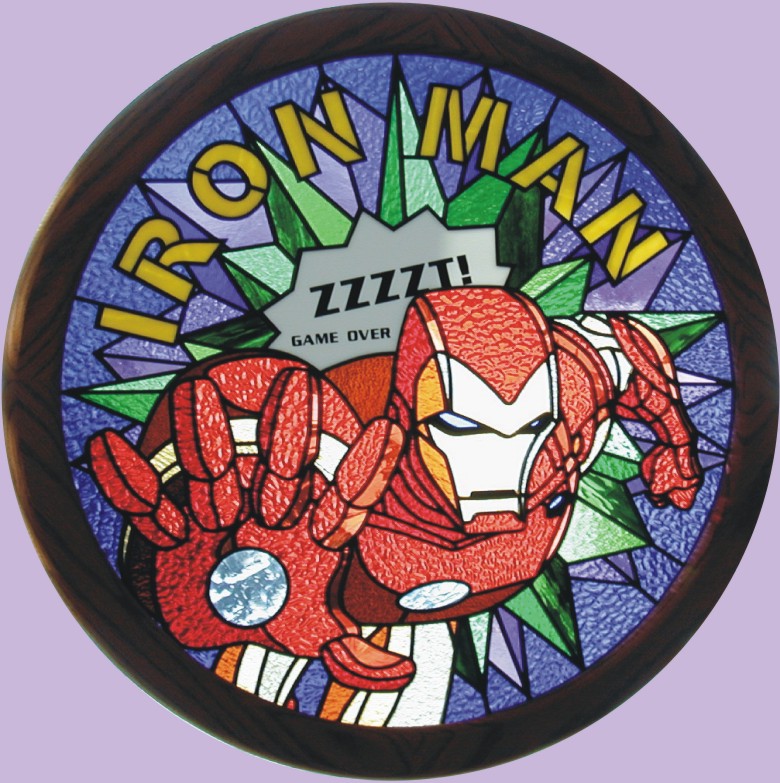 This artwork does not photograph well. The blue outer border looks right in the bottom photo. Most of the rest of the colors look more accurate in the top photo. The white that has the sticky-vinyl lettering on it is solid white, not gray as it appears. The light amber in his face in the top photo is correct, and both legs have that amber, too, not white as they appear.

I will post better photos when I am able to take some.

The cost of this Iron Man artwork is $2800.00. Contact me for a price that includes fully-insured shipping.